We're ready to share our advice and experience.
Program and Project Management
Program and project management are Jackson LMS's core competencies. Jackson LMS applies exceptional project management skills and sets metrics to measure success and failure. Jackson LMS guides its client's resources and manage budget to achieve greater results. Organization is vital, especially for large-scale projects, and yet this area is the most neglected of any implementation. Stakeholders are keen on results and business, eager to satisfy their shareholders yet fails to consider the importance of planning. It is no longer sufficient just to make it to the deadline but to make it there on time and budget. This is where good project management can make all the difference. And this is where Jackson LMS and Associates excels. Jackson LMS and Associates was founded by people with years of project management under their belt and truly believe that management can make or break a project and we have always relied on astute project management to transform everyone of our projects into an astounding success.
Managing Complex Projects Remains a Challenge for Most Organizations
Inherently complex, resource intensive and political
Require significant investment and coordination
Need to secure and managing ongoing involvement from the business
Sustain momentum even though the level of business participation may fluctuate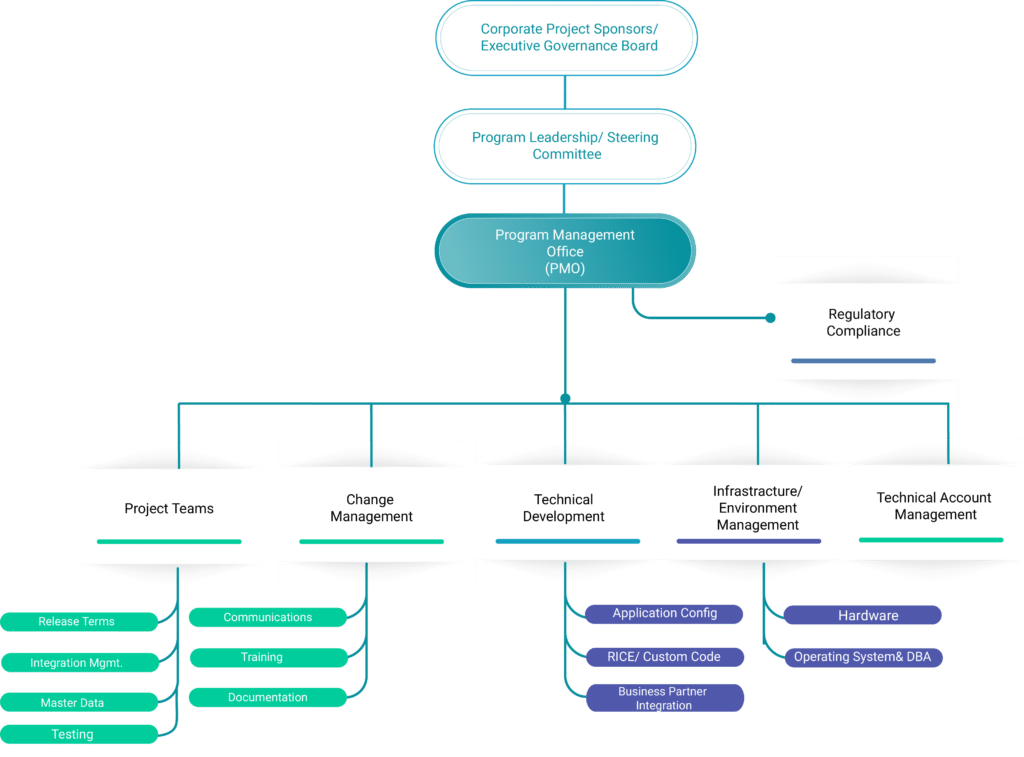 Traditional Program Management
Tactical
Emphasis on TEAM deliverables
Targeted at project managers and team leads
Communications focused on end users and the day-to-day project team
Integrated Program Management
Strategic
Emphasis on PROGRAM results
Actively engage project sponsors, project owners and stakeholders
Communications focused on steering committee, executives, and stakeholders not involved on the day-to-day project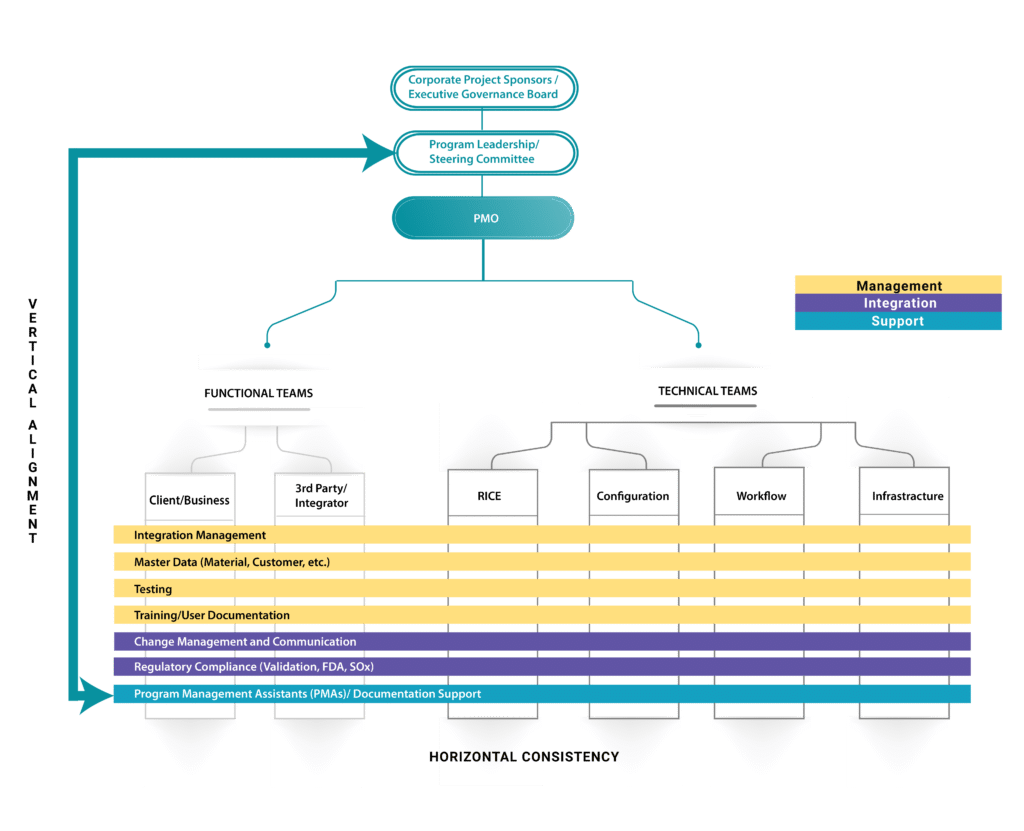 Maintain Focus on Program Results
Jackson LMS Associates Integrated Program Management proactively identifies and mitigates the impact of external influences on program stakeholders
Experienced PMAs help to drive consistency in results and deliverables across the program much better entry-level project administrators
Our independence allows us to provide input and oversight both vertically and horizontally across program participants
Program Sponsors
Shareholder and executive pressure to deliver return
Competition for limited funds
Impact of project risks on ROI
Software/solution providers
After sale, usually not involved until design or execution phase
Team that sells not same team that installs and supports
Usually very expensive rates
Often not familiar with industry-specific compliance processes
Program Leadership
Division managers, not project managers
Protect turf and self-preservation/expansion
Limited previous communication with executives
Need to balance delivery with compliance requirements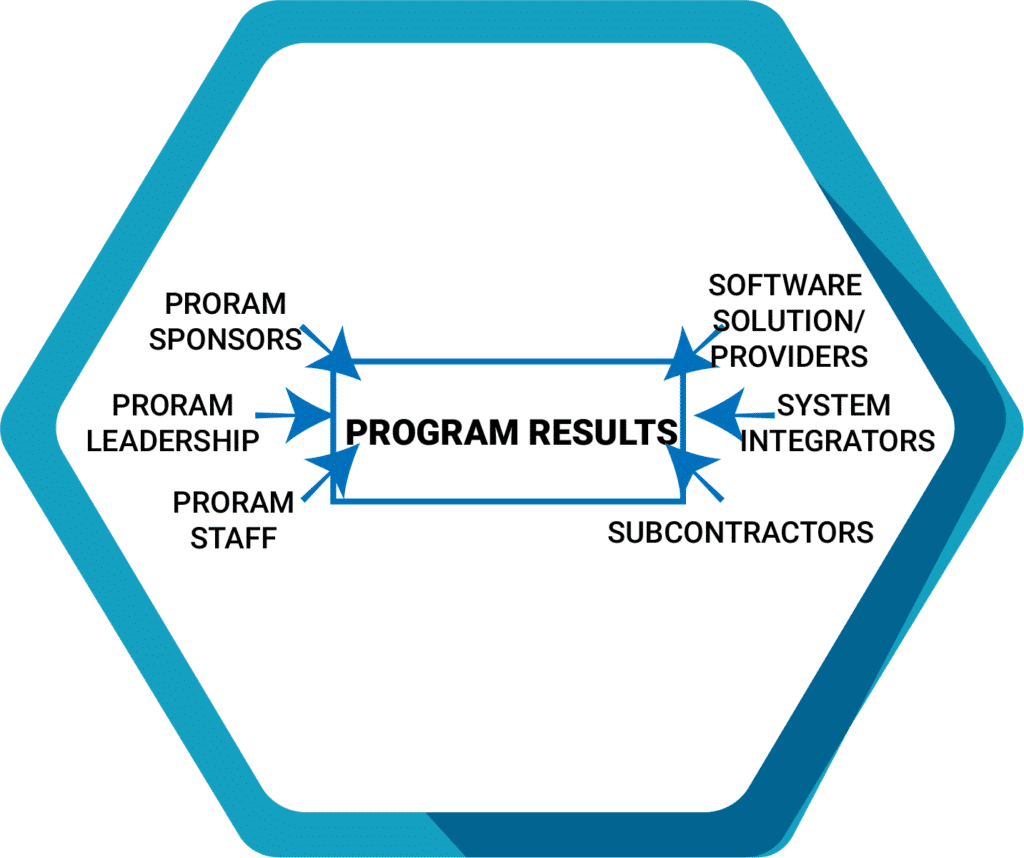 System Integrators
Leadership that sold project often not same team leading project
Potential conflicts between leadership team selling (add-ons and next project/solution) and delivery team implementing
Often not familiar with industry-specific compliance processes
Program Staff
Still have full-time job
Limited project experience
Protect their turf and bosses self-interests
Know day-to-day processes, but limited participation (if any) in initial scoping efforts
Project administration vs. project completion
Subcontractors
Usually brought in by other vendor, not client
Work with sponsoring vendor for future work, not client
Limited, if any, visibility to project beyond role

Plan organizational and executive team building activities by scope of project.

Manage and provide updates and reports to executive management on status of project financials and change requests that impact overall budget.

Develop Change Agent Network with current Business Owners, Subject Matter Experts (SME), Functional Leads and Stakeholders.

Develop Change Agent Network with current Business Owners, Subject Matter Experts (SME), Functional Leads and Stakeholders.

Leadership and People Management
Cultivate effective
relationships amongst team members, departments, and partners to gain support for planning and development of project goals and objectives.

Lead cross-functional workshops between functional, technical and IS teams to
prioritize and consolidate budgets.
Let our experience be your guide